The Home welcomes sponsorships for our residents and their families.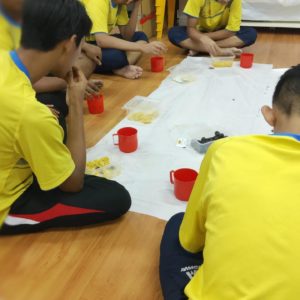 Meals
Although MWH provides daily meals for all its residents, we look forward to sponsorship of meals, especially during weekends and school holidays.
• Breakfast, Lunch, Tea-break or Dinner
If you wish to sponsor a meal, kindly inform us at least 7 days in advance. 
• For sponsorship of meals during the month of Ramadan (fasting month), please inform us at least 7 days in advance.
Groceries
Breakfast Cereal (Fun packs)
UHT Milk (Tetrapak)
Milo Drink (Tetrapak)
Individually Wrapped Breakfast Buns
Instant Bowl Noodles
Fruits
Apples
Bananas
Oranges
Fruit cups (From licensed fruit vendors)
Toiletries
Toothpaste
Toothbrushes
Shampoo
Body Wash
Other Sponsorship Opportunities
Low suds laundry detergent

Items for Minimart @ MWH eg. prawn crackers, chocolate bars, potato chips, Ice-cream cones/Popsicles

School socks
Inspiring Hope,
Transforming Lives.
since 1989
About Us
Media
Make A Difference
UEN S89CC0701L ● Gazetted under the Children and Young Persons Act Cap 38 ● An approved Institution of a Public Character (IPC)