Inspiring Hope, Transforming Lives since 1989
Our establishment in 1989 was built on the belief that every child deserves a safe and secure home environment for them to grow to their best potential and help fulfill their aspirations.
Throughout the years, we have witnessed and celebrated significant milestones of the Home, but our proudest moments were to witness successes of the residents under our care.
We are truly grateful to have had the support from our donors, partners, volunteers and friends, who have been integral in our journey from our humble beginnings at Mountbatten, to Bedok till now.
We are committed to serving our cause better for many more years to come, and we invite you to be part of this next exciting chapter as we continue to inspire hope and transform lives.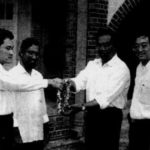 Muhammadiyah Welfare Home (MWH) was instituted on 27 Dec 1989 as a Gazetted Children's Home for Juvenile offenders, the abused and neglected (Care & Protection Order) and those who are Beyond Parental Control (BPC). It started when the then Ministry of Community Development (MCD) closed the Katong Children's Home and three other Children's Homes.
Muhammadiyah Association (MA) was the first Muslim Organisation that came forward to take up the responsibility and challenge to take over the management of Katong Children Home from the government. MA is a parent body of MWH since its birth, run by Management Committee (MC) appointed by MA.
The first batch of children admitted consisted of 27 residents, girls and boys. They came with neglect and protection issues.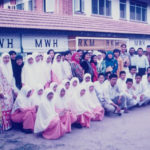 MWH started taking care of Juvenile Arrest Case (JAC) and Beyond Parental Control (BPC).
Welfare Fiesta was first launched as an annual open-house day to raise funds and awareness of the Home.
The inaugural Residents' Day, an annual dinner and awards presentation ceremony to celebrate residents' achievements in secular or moral education, was held.
Singapore's then First Lady, Mrs Nathan, visited Muhammadiyah Welfare Home.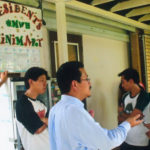 Residents' Minimart, currently known as Minimart@MWH, was established. Adopted from the 'Token Economy System' of the UK following a Study Visit by one of our key staff with a team of then MCYS delegates, it is presently part of MWH's behavioral management system.
2005
Parenting
Support Programme 
Mass Parenting Workshop was started to equip parents with skills and knowledge on managing their teenage children. There was an overwhelming response from parents despite initial concerns. Yayasan Mendaki became a partner two years later for the Parents Support Group "Keluarga Akrab' programme. The workshop continues till date.
MWH initiated its first campaign, "Speak No Vulgarity". Since then, MWH has held various thematic campaigns on an on-going basis like 'Be a Good Son' (2011), 'Giving Back' (2012), 'Becoming a Better Person' (2016).
"Speak No Vulgarities" signifies the beginning of 'campaign' approach – soft messaging and inculcation of values to residents. Apart from activities, the Home uses posters and taglines to bring the messages across.
Muhammadiyah Welfare Home was converted to an all-boys home.
MWH's maiden participation in Singapore Garden Festival, organised by the National Parks Board (NParks) for 'Community in Bloom" exhibition in 2006. Thereafter, MWH has been participating in the Festival annually and had won a number of awards.
The Home started its annual MWH Futsal Tournament at the Cage@Kallang.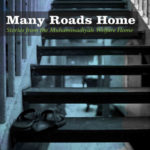 "Many Roads Home", a book on 20 successful and inspiring stories of MWH residents was officially launched on 26 Nov 2009 at the Pod, National Library Board by Parliamentary Secretary, Mr Mohammed Maliki B Osman.
The book is a testimony of the commitment of volunteers. All the 20 stories were written by a group of volunteers of the Home.
On 8 Jan 2010, MWH shifted to Bedok North St 3. Ms Ho Ching, CEO Temasek Holdings, officiated at the Opening Ceremony of our new home on 19 Jun 2010.
2011
Pilot Licensing Inspection
MWH was one of two Children's Home selected by MSF to be on Pilot Licensing Inspection. The Home did well for the Inspection and qualified for a two year license. Thereafter, it continues to get a two-year license in every inspection.
In the same year, MWH embarked on a research project on the Evaluation of Rehabilitation Program, supported by VCF Social Service Research Grant. The two-year project is a practitioner-led evaluation study of the effectiveness of the rehabilitation programmes in MWH.
The 'Al-Fatih Scholarship Award' was offered to former residents of MWH who wish to pursue local Post-Secondary education. This was a follow up to the preliminary findings (in 2007) and feedback that education plays a vital role in preventing the youth from relapsing.
A conference "TRANFORMING LIVES – STRENGHTENING THE COMMUNITY" was organised on 22 Nov 2014. It focused on interventions and best practices in managing youth with very-high levels of needs in the Malay-Muslim community. It was jointly organised by MWH and the Community Leaders Forum (CLF) Youth Development Network.
MWH's collaboration with local duo, Nuradee, to compose a song for the Home titled 'Rumah Ini' (This Home). Lyrics composed by Management Committee Member, Dr Sharifah Mariam Aljunied, the song was part of the Home's 25th anniversary video.
The Non Residential Counselling Programme (NRCP) was initiated in early 1990s by MWH's first Superintendent. The programme's aim was to prevent youths from coming into the Juvenile Justice System. In the NRCP, the volunteer would make appointments with the youths and their families in the Home for counselling and sharing sessions.
Despite the small number, NRCP is an ongoing programme. Cases are mainly those who do not meet the thresholds to reside in a Voluntary Children Home (VCH) but have several behavioral issues. Appropriate guidance and referrals are made for necessary intervention
MWH was awarded with Safe and Strong Family Reunification (SSFR) tender by the Ministry of Social and Family Development (MSF). This two-year pilot project allows MWH to strengthen its existing family work.
The Home started its Cluster Living Space where residents are separated in smaller groups according to the case profiles and age. The clusters are almost self-sufficient, with all residents' needs, lockers and dining area located within the cluster.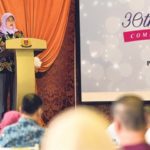 In celebration of 30 years being in service to the community, a commemoration lunch was held in our Home on 23rd November 2019. Celebrating this memorable day with us were the Home's supporters along with President Halimah Yacob as the Guest of Honour.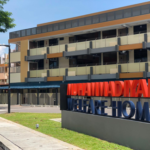 On 25 June 2021, Muhammadiyah Welfare Home moved to its new premises at 101 Pasir Ris Road. The new Home is built upon 3 key principles: Safety of Residents and Staff, Smart Home and Differentiated Care Model.
Be part of our next exciting chapter.
Inspiring Hope,
Transforming Lives.
since 1989
About Us
Media
Make A Difference
UEN S89CC0701L ● Gazetted under the Children and Young Persons Act Cap 38 ● An approved Institution of a Public Character (IPC)